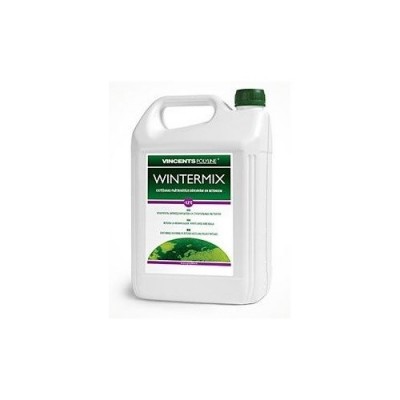 47.60€
Due to the sharp rise in raw material prices, the prices of goods indicated on the website are informative and may change at the time of order confirmation. To receive an accurate price offer, please contact us.
The antifreeze WINTERMIX is used to prepare mortar and concrete (including reinforced concrete) for use at ambient temperatures as low as -12°C. The antifreeze is ideal for obtaining a considerable increase in strength in the first 24 hours, especially at low temperatures, and for eliminating the danger of frost on the concrete. Chloride-free, does not cause steel corrosion.
Сonsumption: 0.5-2.5 l per 50 kg cement bag.
No questions about this product.
The color tones on the screen are reproduced electronically. They may differ from the actual color tone because our color perception is affected by the surface of the material, glare, lighting, and other factors. To accurately determine a color shade, we recommend that you use real color shade catalogs, always be confident in your choice, and use the color shade catalogs in an environment or conditions similar to those for which you choose a color.

The image of the product is informative. Specifications may vary depending on configuration and size. Fittings and their location may vary.


Contact our customer service for further information  www.ventum.lv 

Email: e-shop@ventum.lv, contact number: +371 29383382
Similar products